Staff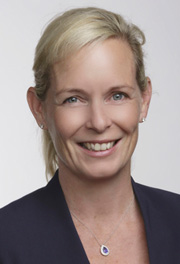 Dr Sarah Hornery
Practice Manager
Dr. Sarah Hornery completed her medical training at the University of New South Wales, graduating with first class honours in 1994. She went on to complete her internship and residency at St George Hospital before taking a position on the physician training program in the Southern Area Health Service. She moved into private practice in 1998 and returned to University to study a Masters of Public Health. She continued working in private practice until 2004, when she was integral in the setup of St Vincent's SportsMed.
Since 2004, Sarah has managed St Vincent's SportsMed and encouraged its growth from a small practice to a well renowned organisation encompassing specialist sports orthopaedic surgeons and highly accomplished sports physicians. Her aim has always been to provide a caring and supportive environment to those in need whilst maintaining the highest degree of professional and ethical standards within the practice.
Outside of St Vincent's SportsMed, Sarah is a keen tennis player, enjoys running and traveling as well as working in the community.