St Vincent's SportsMed
Welcome to St Vincent's SportsMed, the comprehensive and trusted clinic for sports people of all levels and disciplines.
Whether you're a weekend warrior, weekday slogger, or elite athlete, our friendly team of professionals will provide the highest level of care to have you back in the game as safely and quickly as possible.
Sports medicine for every body
Specialising in sporting injuries
At St Vincent's SportsMed, it's all about teamwork. Just like on a sports field, we rely on communication, commitment and professionalism to generate results every time.
As a sports injury specialist, we understand how physical activity plays an integral part in your life. Our aim is to get you back to peak performance as swiftly as possible, in a safe and thorough manner. To achieve this goal, we will liaise with your GP, physiotherapist or sports physician to get the best solution for your unique set of needs.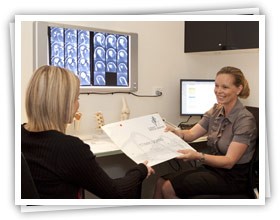 Top facility, top treatment
We are located in St Vincent's Clinic, Sydney, one of Australia's most respected medical facilities. At our disposal are the resources of St Vincent's Private Hospital, St Vincent's Clinic Day Surgery Unit and St Vincent's General Hospital. Numerous operating theatres, latest digital arthroscopy equipment, refurbished orthopaedic wards, and full physiotherapy and occupational therapy services are all on site.
With such proximity to a wealth of medical services, St Vincent's SportsMed is well placed to provide a caring and supportive environment that is truly world class.
Team Players
Orthopaedic surgeon Dr Simon Tan's experience spans postings with major hospitals, and specialist sports injury care within Australia and internationally. To read Dr Tan's full bio click here.
Orthopaedic Surgeon Dr Warren Kuo has studied both internationally and in Australia and specialises in shoulder, knee and elbow surgery. To read Dr Kuo's full bio click here.
Sports Physician Dr Angus Bathgate has extensive experience in managing sports injuries and caring for elite athletes. To read Dr Bathgate's full bio click here.
Sports Physician Dr Scott Burne is currently team doctor for the Australian Water polo and travelling with the olympic Team To read Dr Burne's full bio click here.
Sports Physician Dr Maja Markovic has a wealth of experience looking after elite athletes. She has a special interest in the health of exercising women and children. To read Dr Maja Markovic's full bio click here.
Julie Law, Natasha O'Kane and Sarah Hornery manage the reception. All have extensive medical expertise and qualifications, for added support.