Dr. Angus Bathgate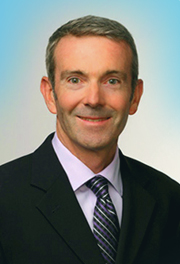 Dr Angus Bathgate
Sports Physician
Angus was born and raised in Sydney's Eastern Suburbs, attending The Scots College, where his love for sport and exercise was initially cultivated.
Angus obtained his Bachelor of Medicine and Surgery with Honours at UNSW in 1990. He spent his intern and resident years at St Vincent's Hospital, before embarking on his Sports Medicine career in 1997. He attained Specialist Fellowship with the Australasian College of Sports Physicians in 2000, being awarded the College Medal for the most outstanding candidate of that year.
While Angus has provided medical support for a number of elite teams and individuals, he has worked most closely with Rugby Union. He was the Club Doctor at Eastern Suburbs Rugby Union Club ("The Beasties") from 1996 to 2009. He was the Team Doctor for the Junior Wallabies from 2002 to 2006. He was appointed Team Doctor for the Australia Sevens Rugby team in 2004, a position he still holds. He attended the 2006 Commonwealth Games in Melbourne with the Australia Sevens Men's Team.
Angus left his beloved Eastern Suburbs for Canberra in 2009 after being appointed as the Team Doctor for the ACT Brumbies Rugby Union Team in the Super 15 Rugby Union Competition. He held this position from 2009 to 2013. Angus returned to Sydney in 2013, when he was appointed Team Doctor for the Australia Wallabies Rugby Union Team, a position he held until 2015 (and the birth of his 4th child!)
While Angus has enjoyed his involvement with elite teams and athletes, he gains equal satisfaction managing the average athlete, the 'weekend warrior'. He will happily see all acute and chronic sporting and musculoskeletal injuries. He sees patients from 5 to 95 years of age. Many of Angus's patients are non-sporting, presenting with problems related to day to day living. Angus provides exercise prescription for those wishing to seek the health benefits seen with improved fitness.
Angus remains active, keeping personally fit with swimming and cycling. He enjoys golf, still working on reducing his handicap. His young growing family continue as his pride and joy, and much of his spare time is spent enjoying time with them.