Dr. Scott Burne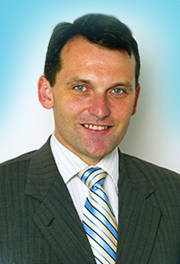 Dr Scott Burne
Sports Physician
Scott, born in Sydney, grew up enjoying an active upbringing in a bushland setting, participating in a wide variety of exercise-related activities. He personally remains active in team sports and exercise pursuits and, importantly, with his family of 3 children.
Scott graduated with degrees in both Medicine and Science, in 1991. He worked as a Commissioned ADF Officer, interspersing training with years spent with some of Australia's leading Sports Physicians in Sydney and Canberra, including the AIS. His Masters in Sports Medicine was followed by a specialist Fellowship with the Australasian College of Sports Medicine (2003), earning the College Medal for most outstanding performance.
Scott has been Team Sports Physician for a large number of Australia's elite teams, including the Australian Women's Basketball Team (Opals, 2003-2008), National Men's Basketball teams, Wests Tigers NRL, Australian Women's Rugby Team and Sydney Thunder BBL cricket team sides. In 2015 he served as Medical Officer for the Cricket World Cup.
Travelling with the Australian Team to the 2004 and 2008 Olympic Games, Scott has recently been selected for the Rio 2016 Olympic Games. Other significant achievements include Australian Medical Officer at the 2014 Nanjing Youth Olympics, CMO for the Australian 2013 World University Games Team, as well as Medical Officer at the 2006 Melbourne Commonwealth Games. In 2011-12 he was Honorary Secretary to the Australasian College of Sports Physicians.
Currently, Scott is the Chief Medical Officer of the Australian Men's and Women's Water Polo Teams. He serves as Chief Medical Officer to the NRL Referees; is Tennis Australia Medical Officer for NSW Scholarship-holders (since 2007); and, coordinates the provision of Sports Medicine care to Newington College.
Scott regularly attends patients of all sporting and exercise levels for all aspect of Sports Medicine care. Special interests include musculoskeletal ultrasound; osteoarthritis and, chronic overuse injuries, as well as being a leading expert in chronic exertional compartment syndrome and pressure testing for this condition.